It's been a while since I last updated. I guess I haven't really been in the mood.
The Bamboozle concert was pretty awesome – besides immense foot pain for standing hours on end.
Bayside
and
Reel
Big Fish were probably my favorites. Not only did Reel Big Fish play and awesome show and were really funny; they closed their set out with Aha's "Take on Me" - a song I absolutely love. I also enjoyed
MXPX
,
Goldfinger
,
Anti-Flag
, and some of the lesser known bands. Although I still think
Davey
Havok is quite sexy, I was a bit disappointed with the
Blaqk
Audio performance.
AFI
puts on an awesome show; Blaqk Audio was okay. To be fair, Bamboozle probably wasn't the right fit for a band like
Blaqk
Audio. Plus
Davey
Havok was performing quite flamboyantly and I would probably prefer him a bit more testosterone filled.
Bayside and
Creature
Feature (I didn't get to see them perform, but they were there) have been on my workout playlist since then. I really love Bayside. Goldfinger and
Anti-flag
both put on super great shows as well. They were very crowd-oriented, especially Goldfinger (They had someone from the audience eat a Twinkie out of the buttcheeks of the drummer, moshed in the pit and the lead singer tossed his guitar into the crowd).
I was being a good little-rule-follower and didn't bring my camera, only to discover that cameras were allowed! So, unfortunately, no pics from the first day. But I did get some pictures from the Sunday show. Here they are for your viewing pleasure:
Anti-Flag: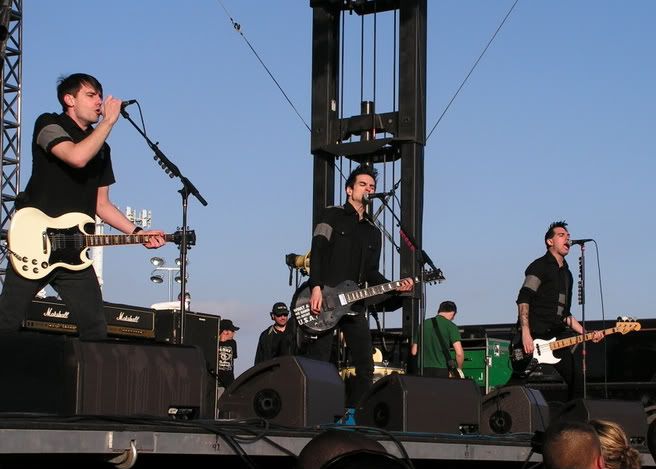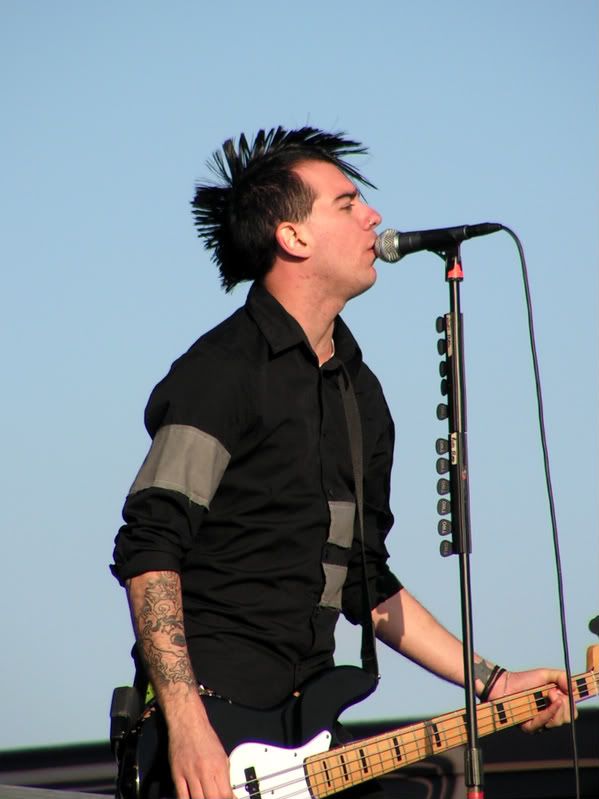 Blaqk Audio: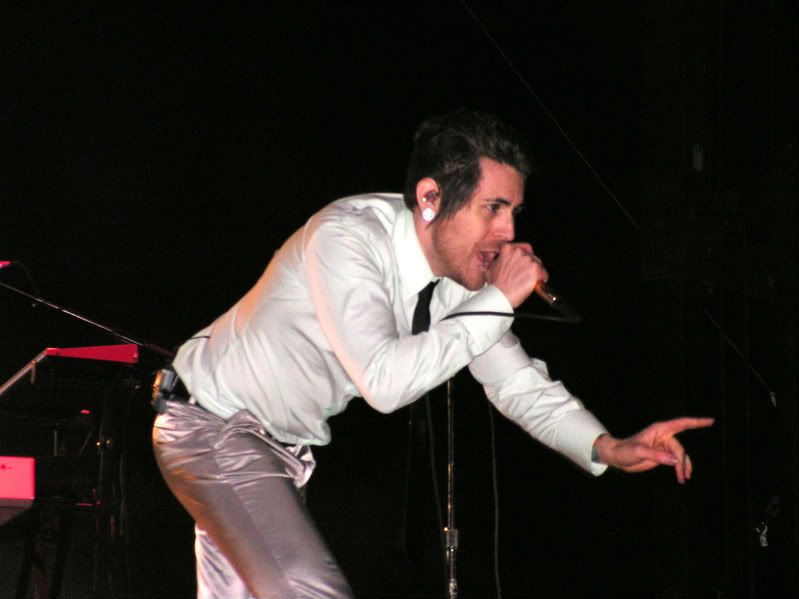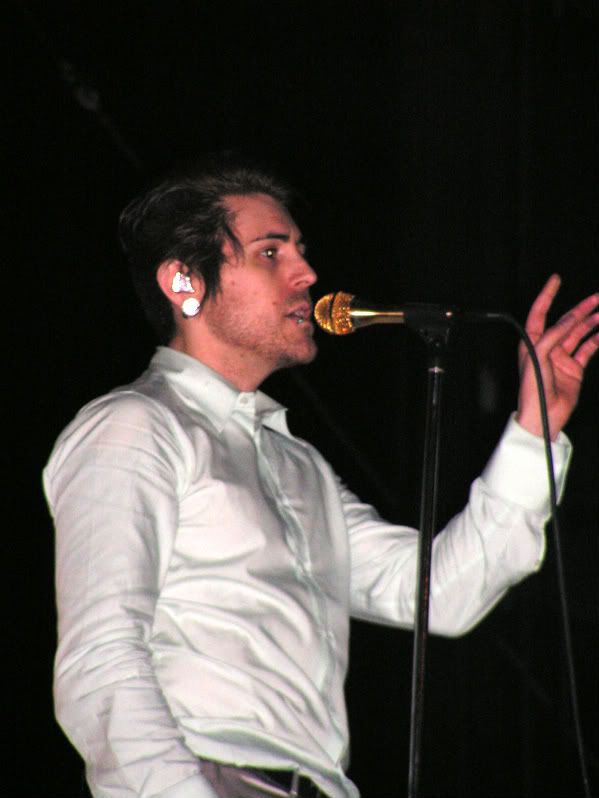 Goldfinger:
MXPX: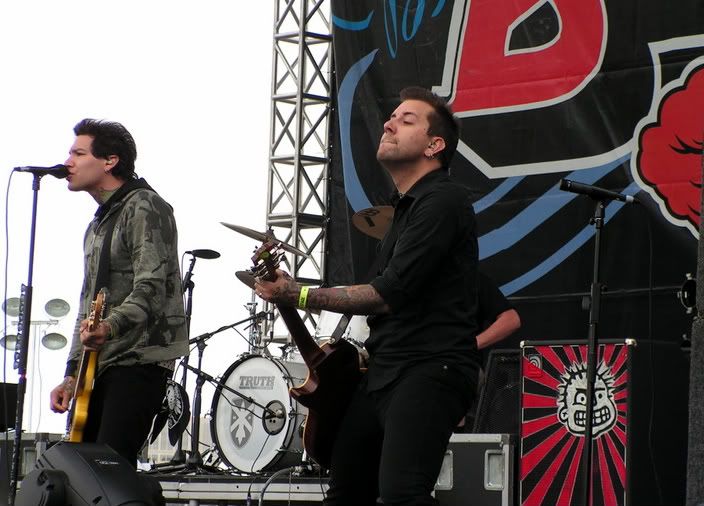 The Bravery: